OVERVIEW
This software industry course offers a careful balance of videos, discrete exercise/solutions that can be layered on top of existing accounting and financial modeling acumen. This module is designed to get you up to speed quickly and efficiently with a focus on unique aspects related to software analysis, which can be paired with broader, more generalized TTS courses including Applied Excel and 3-statement Financial Modeling.
1.5 hours of video content.
Estimated 7-8 hours to complete.
KEY FEATURES
Information Technology is now one of the biggest sectors in the economy and software is the largest industry within this rapidly growing sector
Analyzing software companies allows us to look at companies selling products and services in new and innovative ways that will become increasingly important to many other "traditional" businesses
Software companies are unique in many ways and require a little extra attention, even if you are already familiar with foundational 3-statement modeling and valuation concepts
TOPICS COVERED
Complete topics step by step or jump to any of the below at any time.
Challenges of Analyzing Software Companies
Establishing Cohorts Using Pivot Tables
Building Gross and Net Retention Ratios
Calculating Software Bookings and Billings
Understanding Software Revenue Recognition
Analyzing Deferred Revenue for Software Companies
Calculating Billings Using Balance Sheet Data
Understanding Correlations in Excel
"WeSCo" (World's Easiest Software Company) Revenue Model, Income Statement, Cash Flow Statement & Balance Sheet
PREREQUISITES
This course is open to all. To maximize the benefit of this course we recommend an understanding of financial statements and Microsoft Excel.
Group Orders
We offer discounts for group orders on our self-study products. Group orders are an attractive option for companies or teams looking to upskill together.
Contact us at selfstudy@trainingthestreet.com to learn more about how to save money on group orders.
Browse Our Course Bundles Below: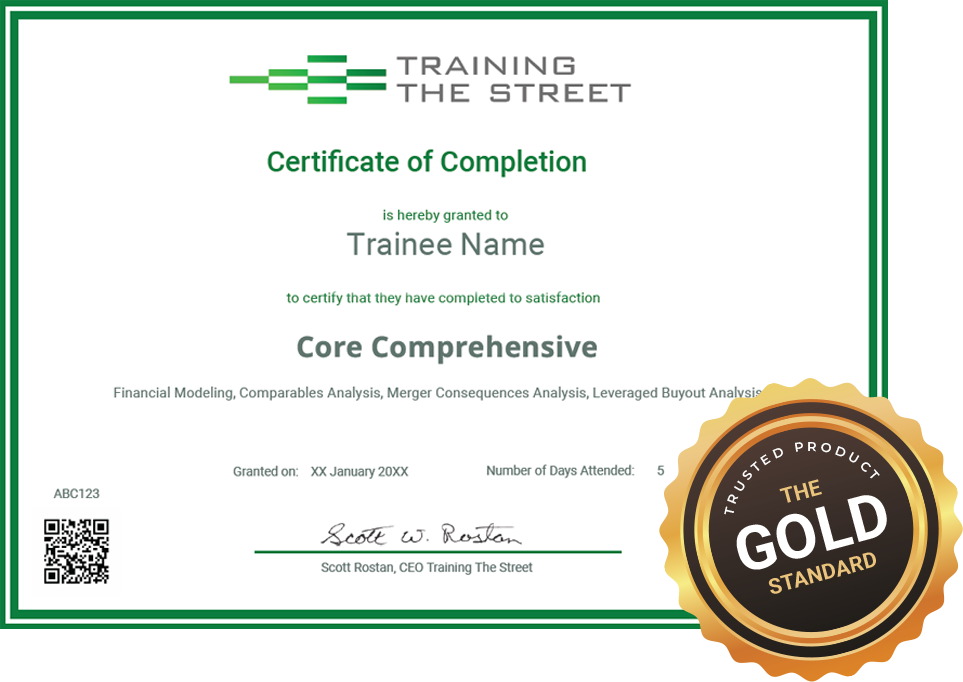 Gain your recognition with our digital certificates
Training The Street has been teaching the biggest finance firms for over 20 years. To help unlock your career potential, we offer certificates to provide the recognition you deserve.
After you finish your course, you will receive a certificate which can be easily added to your LinkedIn profile.